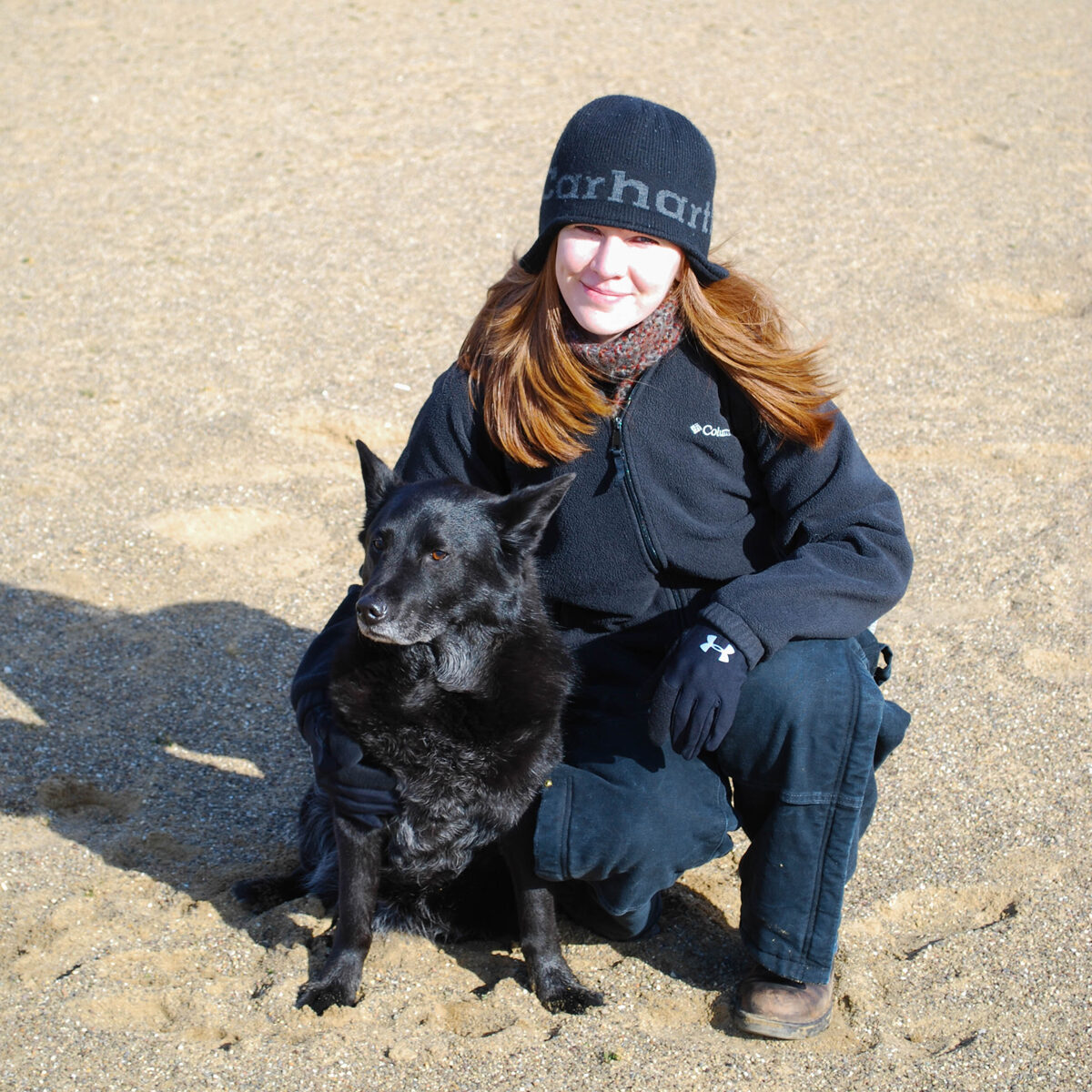 Dr. Grace Kemp
Owner / Veterinarian
Dr. Grace Kemp primarily grew up near a small town in southern Ohio's Highland County. However, Dr. Kemp also lived in Maine and Oklahoma until her family moved back to Ohio when she was 8 years old. It was in Oklahoma where Dr. Kemp met her first pet, a beloved gerbil named Ariel.
Dr. Kemp has had a fascination and love for animals for as long as she can remember and she knew she wanted to be a vet at a young age. Taking steps to achieve her goal, she participated in many animal projects through 4-H including sheep, rabbits, cats, pocket pets, and veterinary medicine. She attended Southern State Community College as a high school senior, and graduated Valedictorian from Whiteoak High School in 2001. She attended The Ohio State University (OSU), graduating with a Bachelors of Agriculture with a major in Animal Sciences. During undergrad she enjoyed working as a research assistant in the OSU dairy cattle nutrition laboratory. Dr. Kemp's adventurous nature took her to Australia for study abroad, where the studies focused on animal welfare and production. She also took a class in college that allowed her to go skydiving once. Dr. Kemp also attended veterinary school at OSU and graduated in 2009.
Her first position as a veterinarian was in mixed animal practice where she worked for about 3½ years. She enjoyed working on cats, dogs, cows, horses, sheep, goats, alpacas, and the occasional pig, but decided to focus on the small animal aspect of medicine. As such, she and her husband moved to the Cambridge area where she has held a position practicing exclusively small animal medicine for the last 3½ years. After several years in practice, she decided that she would like to have a place to call her own, and together with her husband, started Goodworks Veterinary Hospital in September 2016.
Dr. Kemp, her husband Joel, and their daughter Clara, currently live outside of Cumberland, but plan to move to the St. Clairsville area soon. They have two pets, a beagle named Fern, and a cat named Steel.  Dr. Kemp also claims the office cat Scruffy.  In her free time, Dr. Kemp enjoys spending time with her family, especially having cookouts and campfires. As a veterinarian, her goal is to provide the most thorough and compassionate care possible to all of her patients.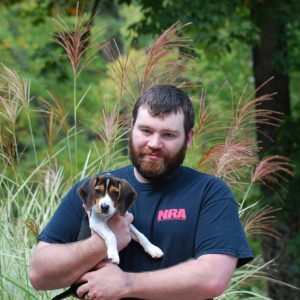 Joel grew up on a small farm near Belmont where he and his dad raised dairy replacement heifers, some feeder calves, and other livestock. Joel also grew up in the veterinary world. His dad, Dr. Harold Kemp, is a local veterinarian. Joel graduated from Union Local High School in 2001. After high school, he attended and graduated from The Ohio State University (OSU).
Joel was educated as an animal scientist with an emphasis on dairy and life sciences. During college, he worked in a variety of agricultural and veterinary related positions including the OSU dairy nutrition lab, The OSU Veterinary Hospital (in the large animal section), a progressive small animal hospital, and The OSU Waterman Dairy Farm. During some of that time, Joel lived on the OSU Waterman Dairy Farm and served as a student manager. Before starting his current career, he served as an Intern with the veterinary department at Select Sires, which handled the veterinary care for hundreds of breeding bulls.
After college, Joel worked for and with several government agencies in areas related to regulatory veterinary medicine and animal health. As such, he had the opportunity to work with and learn from veterinarians and agricultural leaders throughout the state on a routine basis. As the demands of the veterinary practice grew, he decided to leave public service and focus on the veterinary practice and family.
Joel enjoys outdoor activities, especially the shooting sports. He is a certified firearms instructor and occasionally teaches classes. He also enjoys doing gunsmith work and most any type of handyman or mechanic project. Most of all, Joel likes spending time with his wife, and when possible, family and a great group of good friends.
Joel and Grace have a beagle named Fern who was adopted through a veterinary clinic and a cat named Steel who wandered onto a family member's property.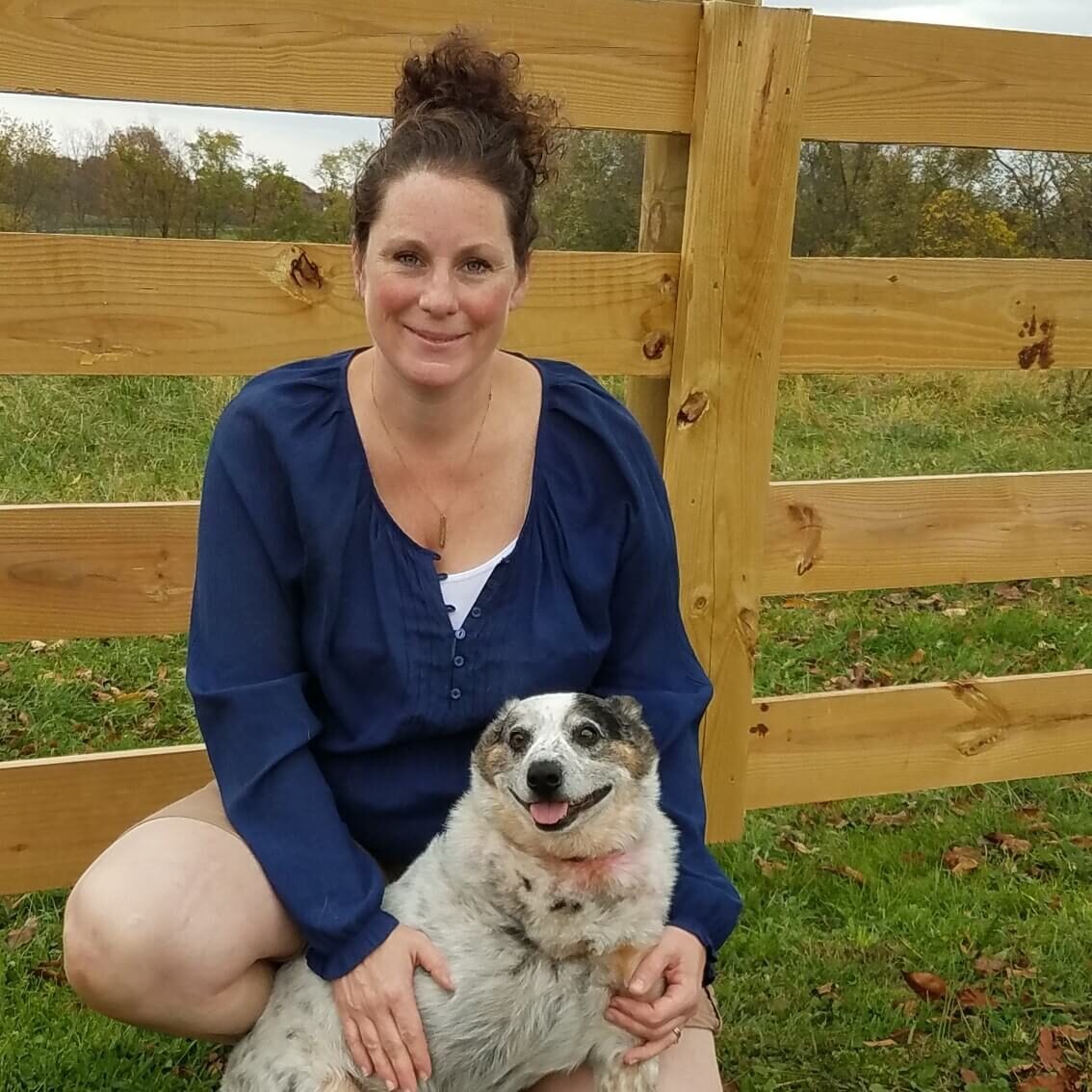 Dr. Danielle Carson
Associate Veterinarian
Dr. Carson grew up in northeast Ohio outside Youngstown, Ohio, but has lived in the area on and off since 2006. She first graduated from Ohio University with an environmental health science degree and worked as an environmental specialist at a FirstEnergy coal-fired power plant in Shadyside, Ohio. While working there, she started volunteering at the Belmont County Dog Shelter and several local veterinary clinics, realized her love for animals and that veterinary medicine was something she wanted to pursue. She then went back to school at The Ohio State University where she received a B.S. in Animal Science, a minor in Life Sciences, and her Doctor of Veterinary Medicine degree. She graduated from The Ohio State University College of Veterinary Medicine in 2015 and returned to the Ohio Valley to practice large and small animal medicine. Dr. Carson has worked locally for the last 5 years, but now practices mostly small animal medicine. While she mostly practices small animal medicine, she still has a hand in the large animal world and has her own beef cattle farm. Dr. Carson also has a small "herd" of dogs and cats (4 of each) and plans to expand her farm to include goats, horses, and chickens one day. Dr. Carson's 2-legged family includes her husband, Anthony, and daughters, Ayda Jane and Kit Maree. In her spare time, she loves to be outdoors hiking, camping, riding ATVs, having campfires and listening to good music.

In her career, Dr. Carson enjoys bettering animal and human lives through veterinary medicine and understands how our pets become parts of our families. In practicing her goal is to protect that human-animal bond and she realizes that when you are treating a patient you are also helping their owner. She is very compassionate, enjoys rescue work and has helped to rehabilitate and rehome several animals throughout her 13 years working in different roles in the veterinary field. Her own rescue animals include her dogs; Mojo, Izzy, Dodge, and Red and her 4 black cats; Sammy, Zoe, Blackie, and King.
Melissa grew up in Belmont county, and still resides here with her husband, Kevin, their 2 daughters, as well as their 2 golden retrievers, Oliver and Wilson. She has always had a love for animals, as well as people.  In her free time she likes gardening, canning, reading, and spending time with her family.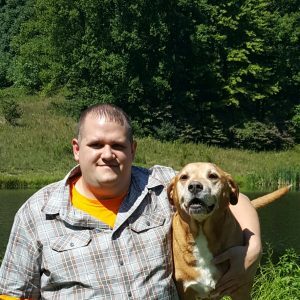 Jed Kenney
Registered Veterinary Technician
Jed grew up on a small farm in Port Washington Ohio. He attended Indian Valley High School and during his senior year he was named "Best Brave" for his academic and extracurricular achievements. After high school, Jed worked in manufacturing for several years.
Growing up on a farm, Jed has always enjoyed working with animals, but didn't plan to become a veterinary technician. He actually just happened upon an advertisement for the veterinary technician program and knew right away that is what he wanted to do for a career. Jed attended Kent State University and became a Registered Veterinary Technician after he graduated in 2014 with a degree in Applied Science for Veterinary Technology. During his time at Kent State, he also worked at the Tuscarawas County Humane Society Cat Shelter.
As a technician, Jed is especially interested in veterinary dentistry, nutrition and hematology, but his favorite part of the job is meeting all the unique animals and people. Jed resides in Port Washington with his 4 dogs and 6 cats. Outside of work, Jed enjoys spending time with family camping, hiking, fishing and playing video games. He also enjoys professional football, wrestling, and politics.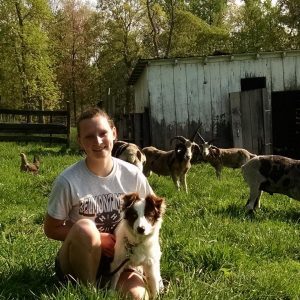 Dorothy Corbett
Registered Veterinary Technician
Dorothy grew up in Belmont, where her family has a small farm with sheep and cattle. Dorothy has always had a love for animals and an eagerness to learn more about them. She was very active in 4-H and FFA throughout high school. She showed sheep and cattle at the county fair, and received her State FFA Degree in 2012. She graduated from Union Local High School in 2012, and from The Ohio State University with a degree in Animal Science and from Columbus State's Veterinary Technology program in 2017. Dorothy enjoys gardening, hiking, reading, and spending time with her nieces and nephew. She has a border collie named Bandit as well as three cats, Dempsy, Arabella, and Popple.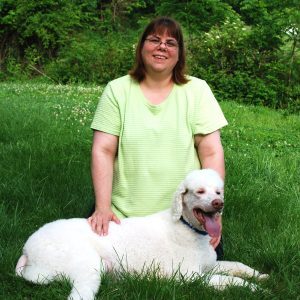 Teresa Ziegler
Veterinary Assistant
Teresa is a graduate of Meadowbrook High School in Byesville, Ohio. In 2001, she completed a dog grooming course at Diamond Cut Dog Grooming School in Medina, Ohio and was certified as a professional groomer. She currently resides in Buffalo, Ohio with her four dogs and two cats.
Tori McCabe
Veterinary Assistant
Tori grew up in the small town of Neffs, Ohio where she still resides with her 9 year old dog, Penny.  Tori rescued Penny as a puppy from the Marshall County Animal Shelter.  Tori's love for animals was clear from a young age when she would often find herself bringing in feral cats, injured birds, and wild rabbits.  Tori graduated from Bellaire High School in 2011.  She then went on to graduate from the Bradford School in Columbus, Ohio with an Associate of Applied Science in Veterinary Technology degree in 2014.  In her free time, Tori enjoys traveling with friends and cheering on her favorite sports teams, especially The Ohio State Buckeyes. O-H!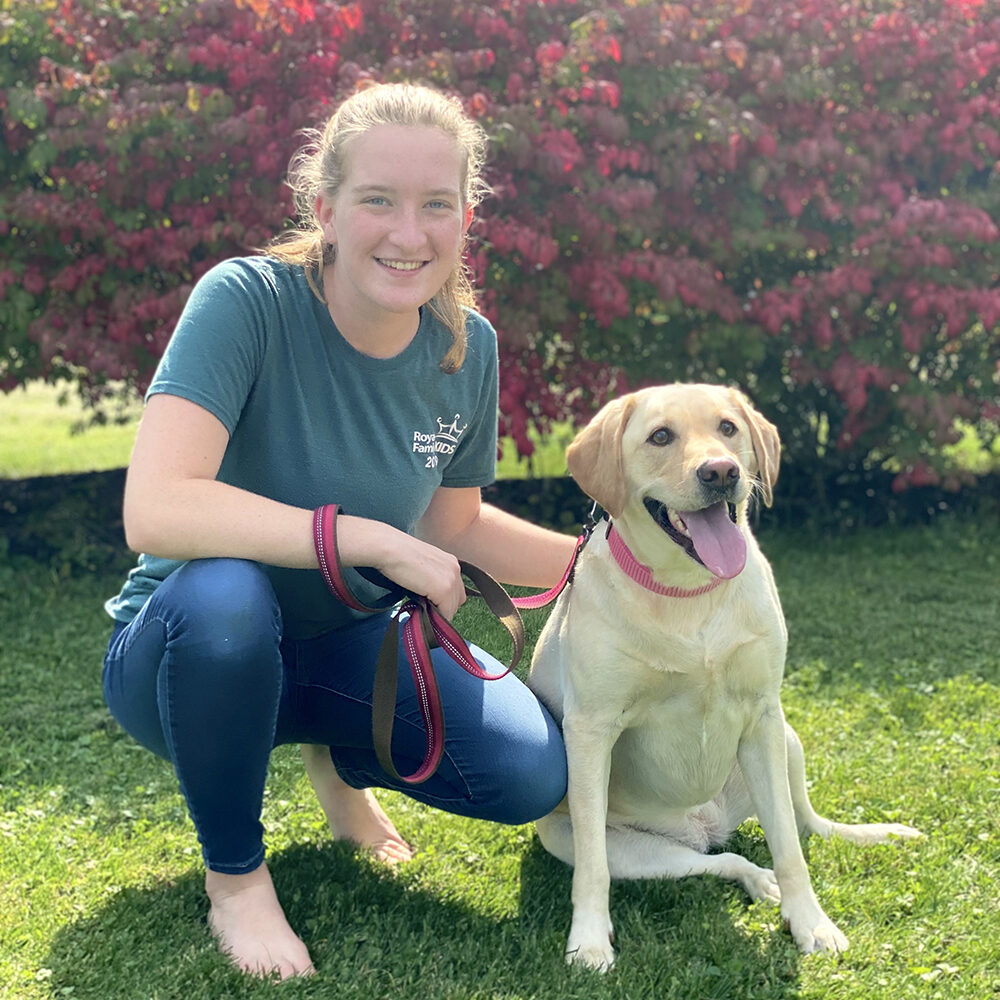 Chloe Doud
Veterinary Assistant
Chloe was born in South Carolina, but grew up mostly in the Valley. She graduated from Union Local High School, and originally planned to attend college for athletic training but life led her on a different path. Being around and working with animals has always been something Chloe is passionate about, but she never thought an opportunity to do so as a career would come up. Chloe now lives in Saint Clairsville with her family and adorable (yet crazy) lab named Kiva. In her free time Chloe enjoys baking, reading, time with loved ones, and being outside.